Lift height 4 m, load capacity 3-4 t, 4-wheel full drive, diesel drive.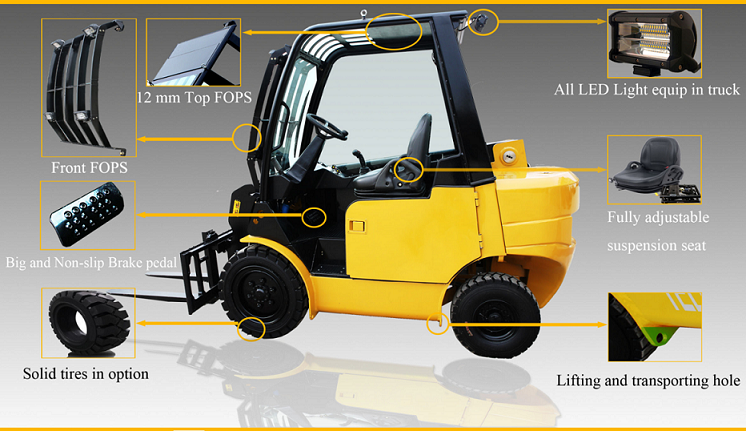 Attachments for telescope forklift
Telescopic arm fork loading standard with a cargo fork, in addition to the cargo fork, telescopic arm fork loading can be equipped with different fittings. The versatility of the telescopic fork loader is achieved through thousands of fittings. According to different working conditions, different fittings are used to achieve efficient, safe and economic operation purposes. The special telescopic fork loading seller can recommend appropriate supporting tools according to the operation requirements of customers. It is also an effective way to identify whether a supplier is qualified and reliable.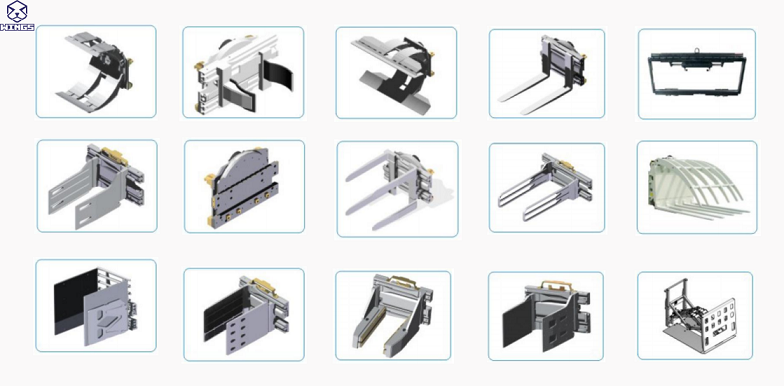 Applications:
1) The construction site
Unloading and short-distance transportation of building materials, directly put the building materials into the operation point, or feed the car crane, tower crane.
All kinds of material handling and site cleaning.
Use fork and spreader to carry block, strip and non-standard building materials; Use hopper to transport bulk materials and level the ground; High altitude installation using high altitude work platform; Install curtain wall with glass sucker; And so on.
2) Industrial enterprise
Carry various materials on rough ground.
Agriculture and animal husbandry
Carry the forage bale, cut up the forage, feed the forage, clean up the manure.
Forage, straw and other packaging after handling